The always green landscaping solution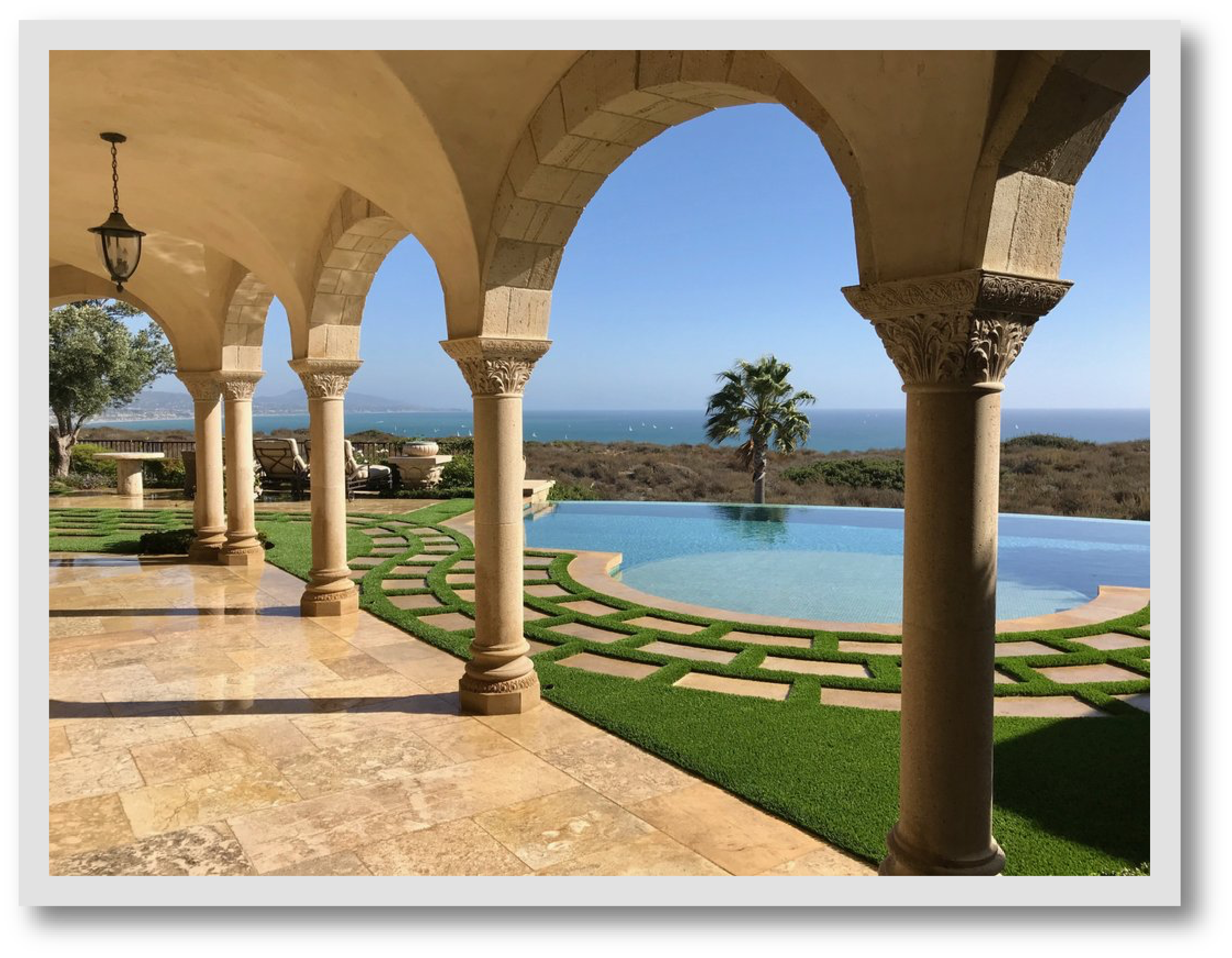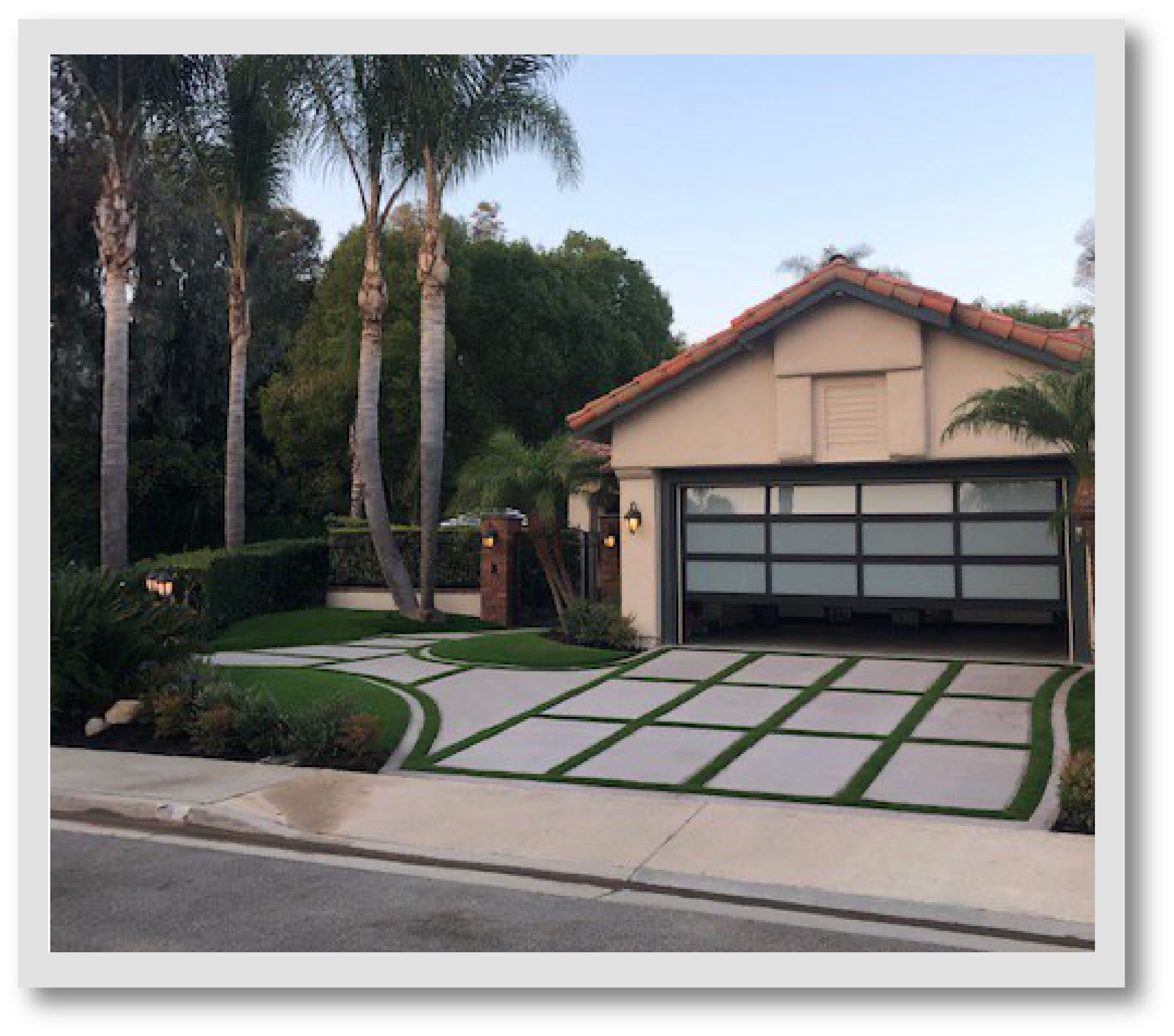 Get Lawn Envy
If the grass looks greener on the other side, it's probably our turf.
Is your lawn looking a little patchy? Do you dread mowing the lawn every weekend? If so, it's time to consider artificial grass. Artificial turf is the perfect solution for busy homeowners who want a beautiful, low-maintenance lawn. Say goodbye to tedious lawn maintenance tasks and say hello to your neighbors as they admire your new synthetic turf.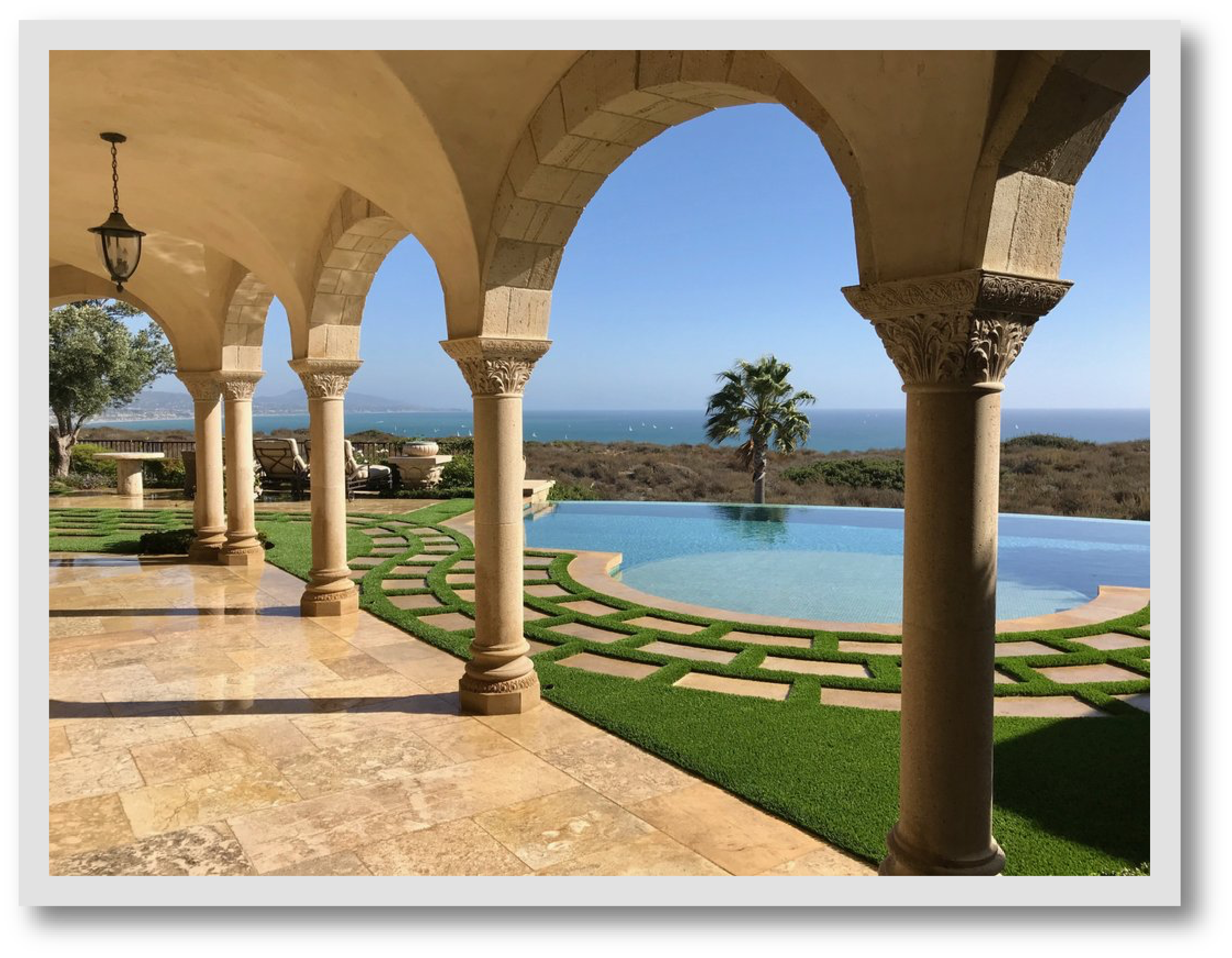 Curb Appeal Matters
Add value to your home and reduce maintenance costs.
An attractive lawn can increase the value of your home and improve your overall quality of life. Artificial turf is always green and requires no mowing, watering or fertilizing, so you can spend less time worrying about your lawn and more time enjoying it.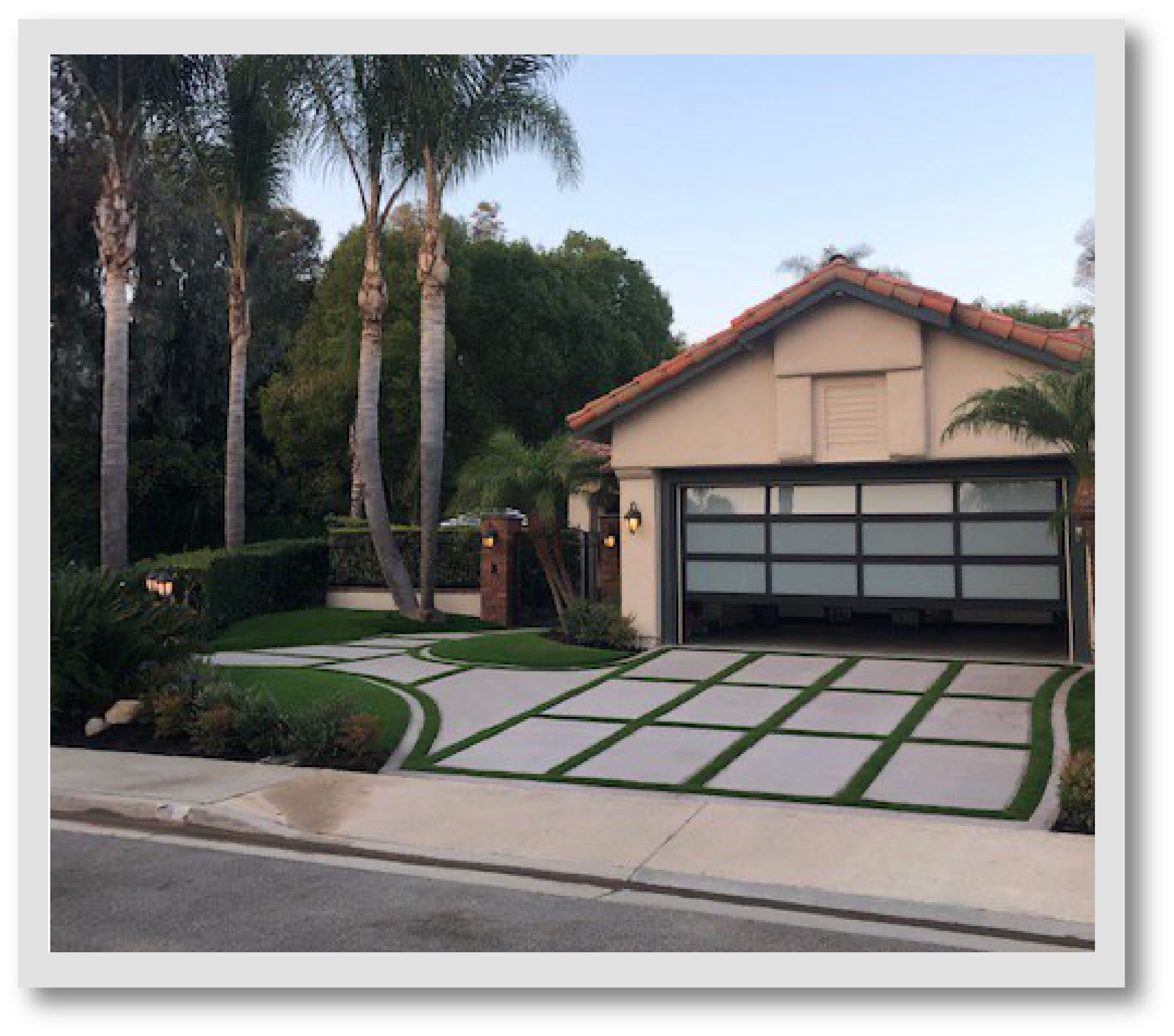 Be Water Wise
Save 65 gallons of water per square foot of synthetic grass.
Natural grass requires an unnecessary amount of water just to stay green. Artificial turf can save you a significant amount of water, especially in areas with water restrictions. In fact, one study found that artificial turf can save up to 50,000 gallons of water per year!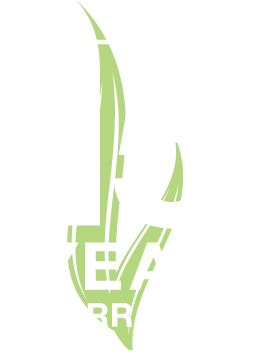 Our artificial grass is unmatched in durability and comes with a 15 year warranty to prove it.
By choosing SGW Texas, you get a company that completely backs every product sold. Our manufacturing process has been the result of years of research and development, with the sole purpose of providing the strongest turf backing and the most beautiful artificial grass blades in the industry.
Built with the intention to last
Built with safety in mind
All products we sell are lead free and non-toxic.
Enjoy all the benefits of synthetic grass, with peace of mind included. Our artificial turf products are made from high-quality materials safe for children and pets. We use plastics that are comparable in safety to conventional plastic flatware, and we provide sustainable, non-toxic infill options – no crumb rubber here!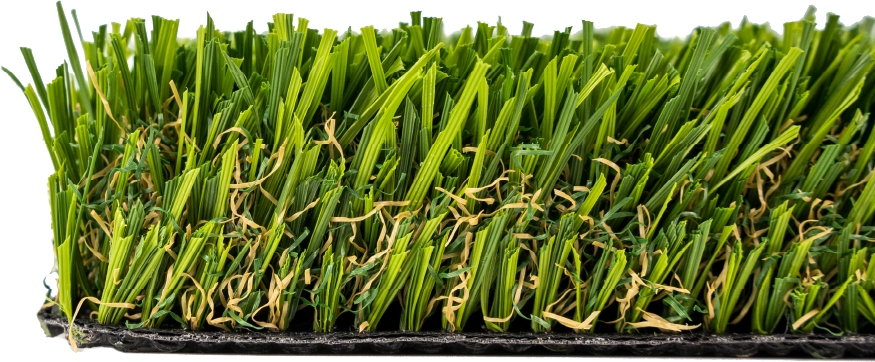 Closing the loop of sustainability
Providing the most sustainable synthetic surfaces in the industry.
We are committed to providing the most sustainable synthetic surfaces in the industry. We work closely with TenCate Grass to continue to develop innovative methods for environmentally conscious artificial grass manufacturing. We strive for a circular artificial turf manufacturing process, optimizing user safety, functionality and longevity along the way.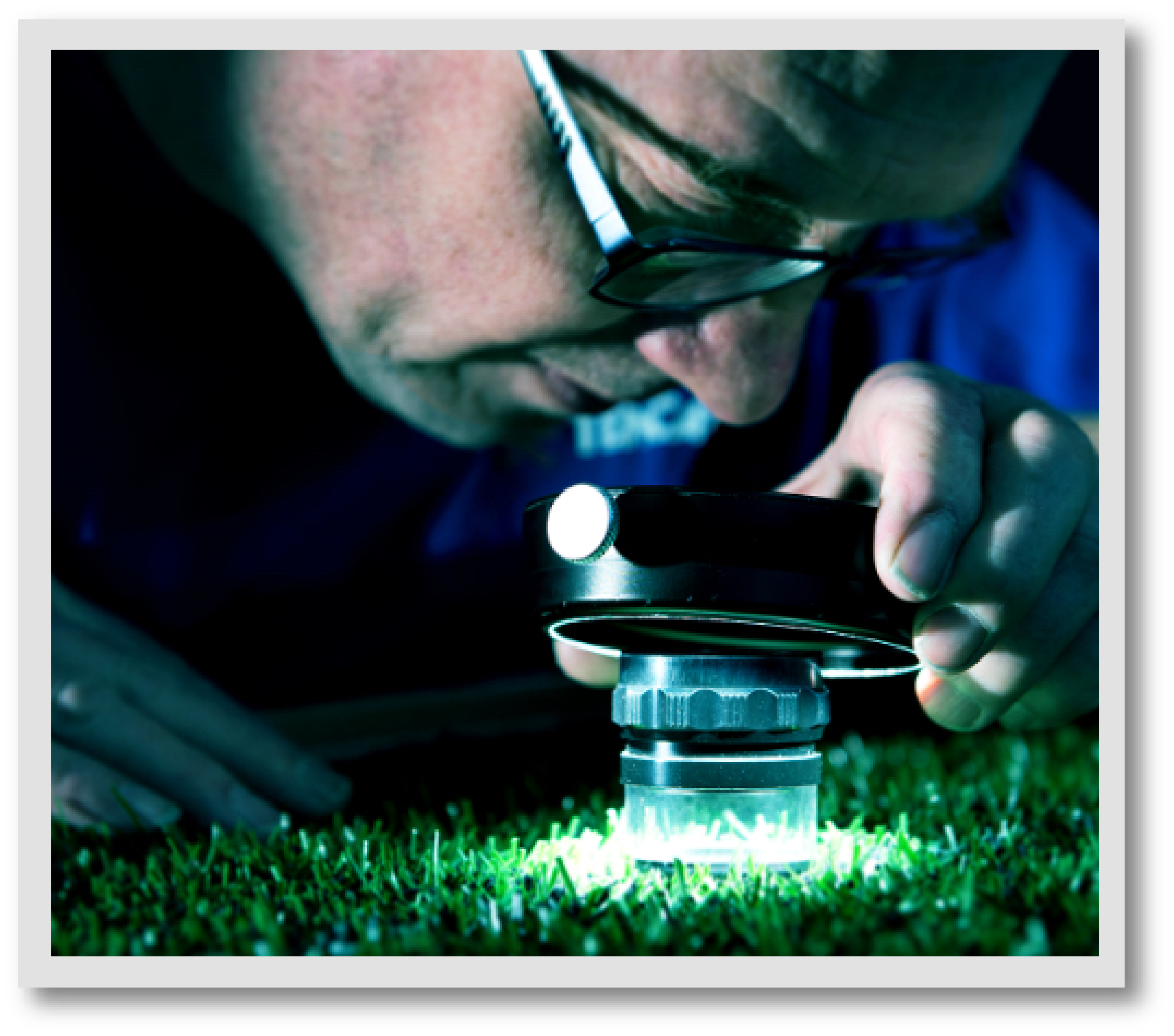 Major Transformation with every installation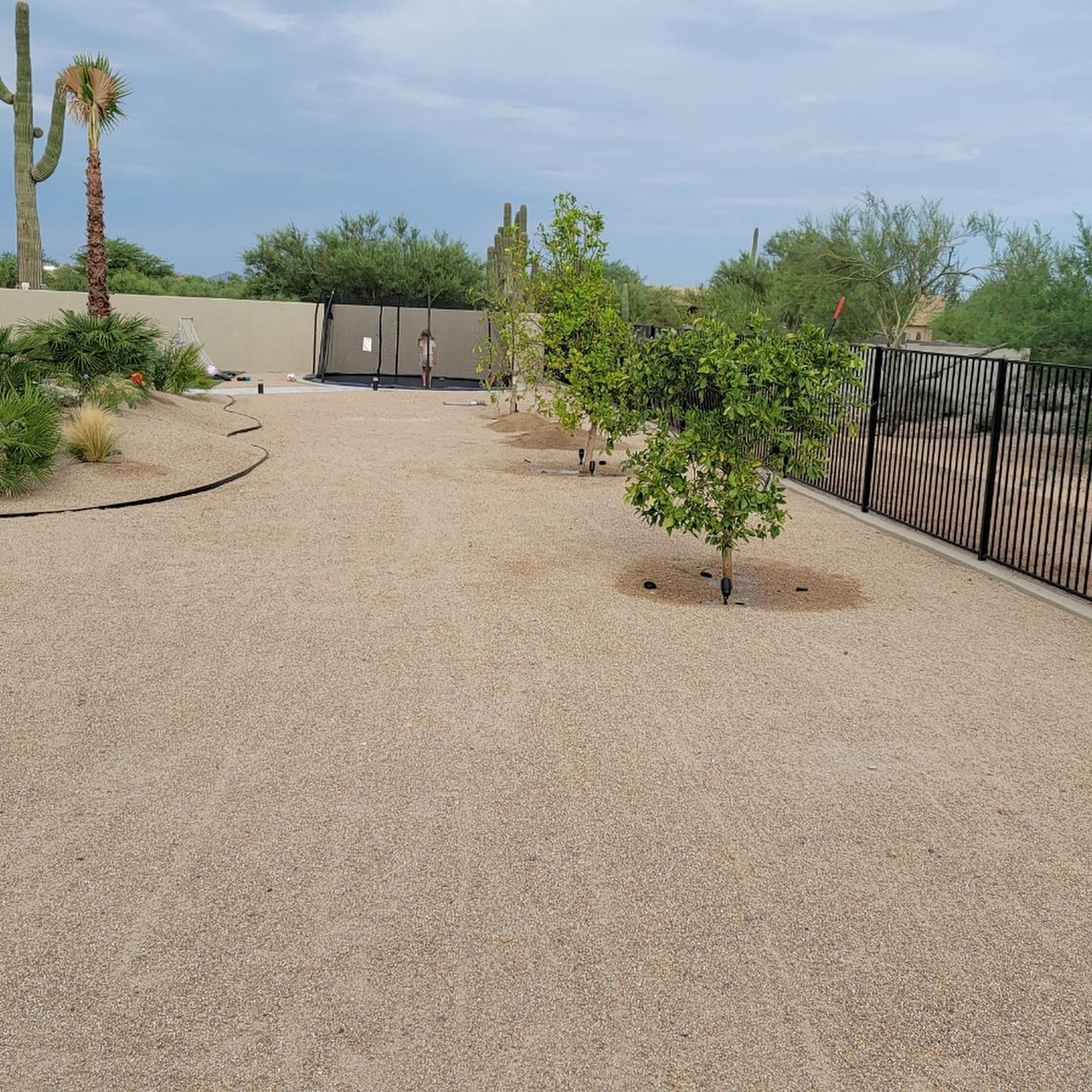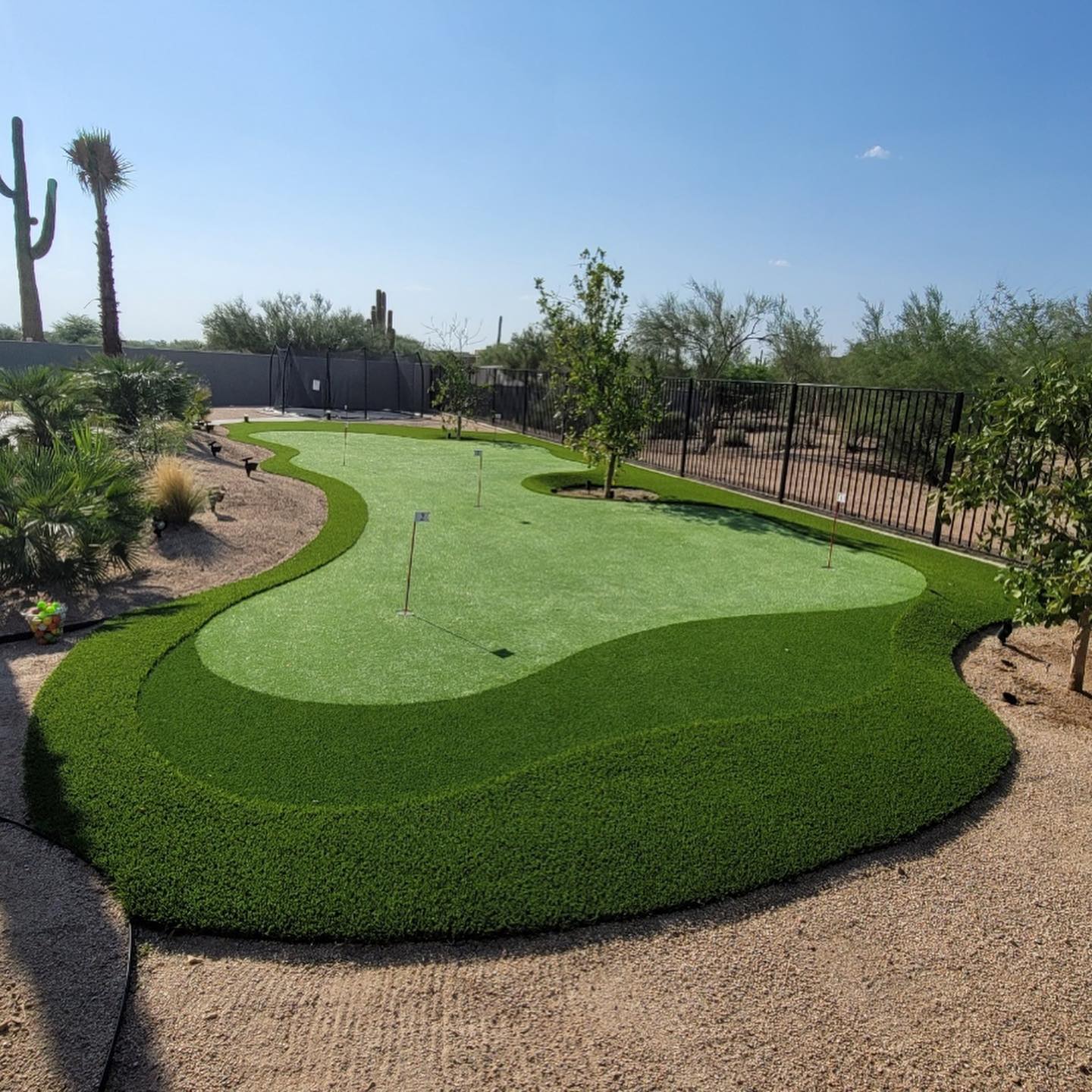 Turf that's ready for whatever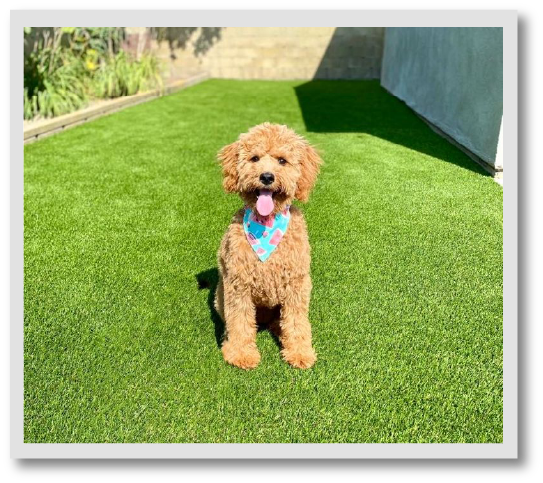 Made for pets & kids
Say goodbye to mud and grass stains.
Your family deserves a landscape that's lush, evergreen and safe for all ages. Artificial grass is the perfect surface for pets and kids; our certified lead-free artificial turf is designed to withstand the roughest play times. Use synthetic grass to add that dog run your furry friend has been begging for and watch the fun unfold!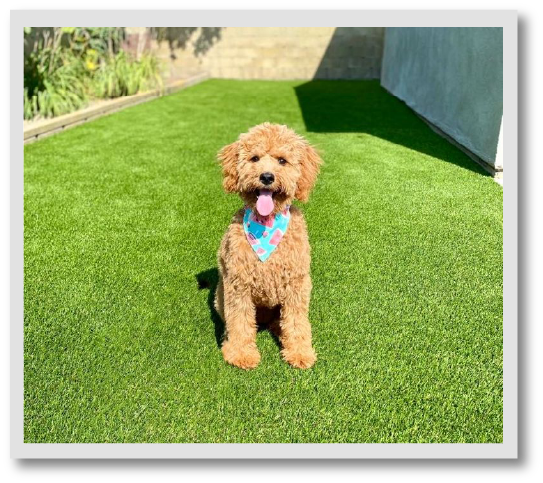 Just like the real thing
Our products don't just look real, they are soft to the touch.
Our artificial turf is so lifelike, you'll be hard-pressed to tell the difference from real grass. Each synthetic turf product is made with high-quality materials and construction, and it's available in a variety of colors and styles to match your home's outdoor aesthetic.
More Than One Way To Play
From putting greens to playgrounds, we have a turf for all applications.
Our artificial turf is perfect for more than just lawns. Maximize the enjoyment synthetic turf brings with putting greens, playgrounds and so much more. No matter what your needs are, we have artificial grass that's perfect for you.
Ready to get started?
We're here to help you get started with artificial turf. We offer a variety of ways to serve you, including install accessory rentals, installer referrals and access to our team of world-class customer service specialists. Contact us today to learn more about how we can help you create the perfect lawn for your home.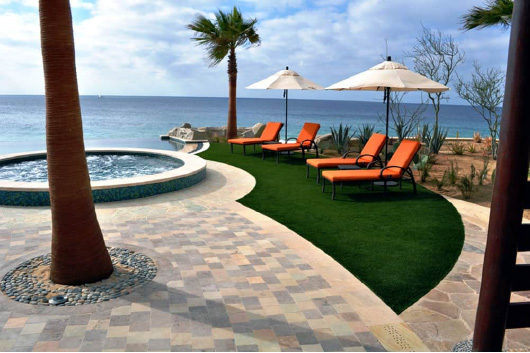 Our Commitment
We are committed to providing the best artificial turf products at competitive prices. Our warehouse carries the most advanced synthetic grass products available, engineered to look and feel like real grass. Every turf product is made with high quality materials that are safe for everyone, especially children and pets.

Industry Leaders
SGW has always stood out among competitors, offering new products with the latest technology.

Service Oriented
The only thing better than our grass is our customer service. Our staff is committed to providing the best experience possible for our clients.

Quality Driven
At SGW we only offer products that maintains a high standard of quality. Backed by up to a 15 year warranty, the best in the industry.