Superior Turf.
World Class Service.
The largest artificial grass supplier in the USA
SGW Arizona is a leading provider of high-quality artificial grass. We believe that everyone deserves to have a beautiful, safe and low-maintenance lawn; that's why we offer the highest quality artificial grass products at the best prices possible. With multiple warehouse locations across the United States, we can quickly and easily get the synthetic grass products you need to your door, no matter where you are. Thanks to our vertical partnership with TenCate Grass, one of the leading artificial grass manufacturers in the world, our industry-leading artificial turf is more accessible than ever – get the lawn you deserve at a price you won't find elsewhere.
We've taken the same tireless dedication to superior service that established SGW in Anaheim, CA, and maintained it throughout the country. We understand that buying artificial grass is a significant investment, so we want to ensure you're happy with your purchase – enjoy peace of mind with our 15-year manufacturer warranty on all our synthetic grass products. Our team of experienced professionals is available to answer your questions and help you choose the right artificial grass for your needs. We also offer a variety of installation services to make the process easy and hassle-free.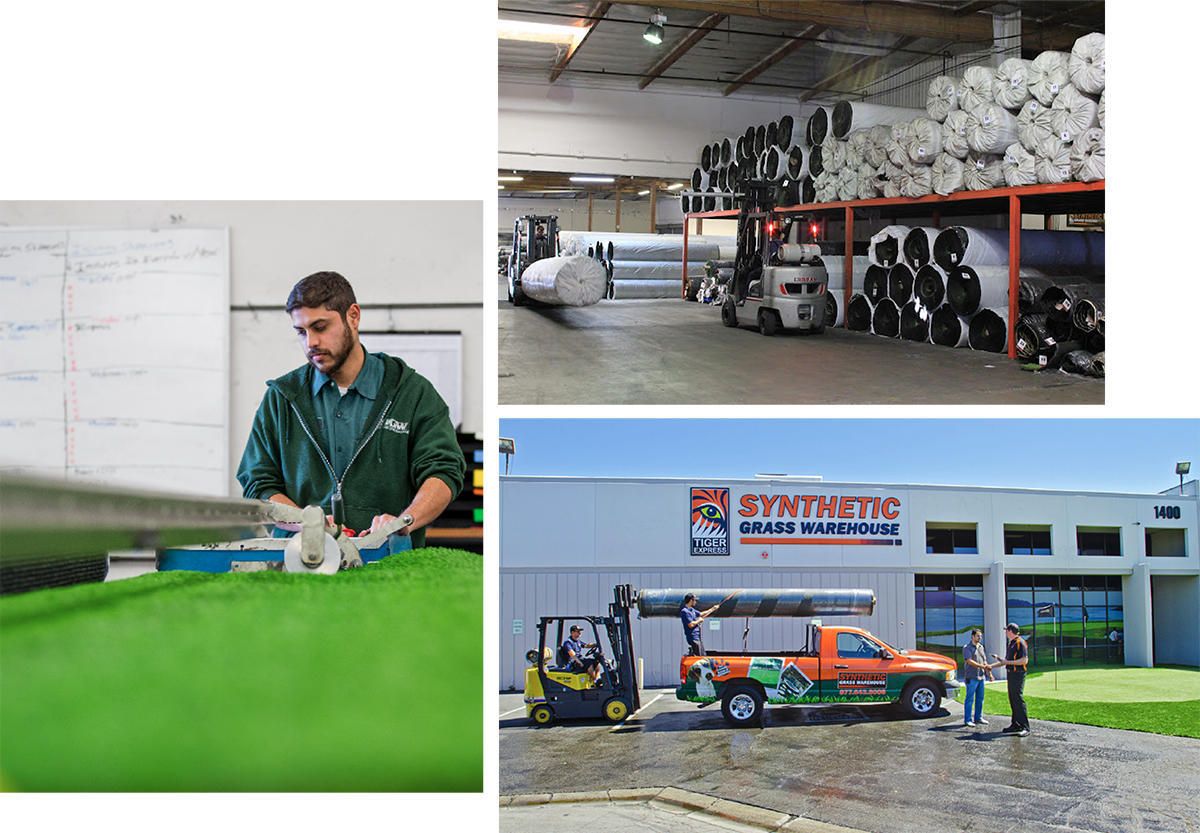 Our Commitment
We are committed to providing the best artificial turf products at competitive prices. Our warehouse carries the most advanced synthetic grass products available, engineered to look and feel like real grass. Every turf product is made with high quality materials that are safe for everyone, especially children and pets.

Industry Leaders
SGW Texas has always stood out among competitors, offering new products with the latest technology.

Service Oriented
The only thing better than our grass is our customer service. Our staff is committed to providing the best experience possible for our clients.

Quality Driven
At SGW Texas we only offer products that maintains a high standard of quality. Backed by up to a 15 year warranty, the best in the industry.